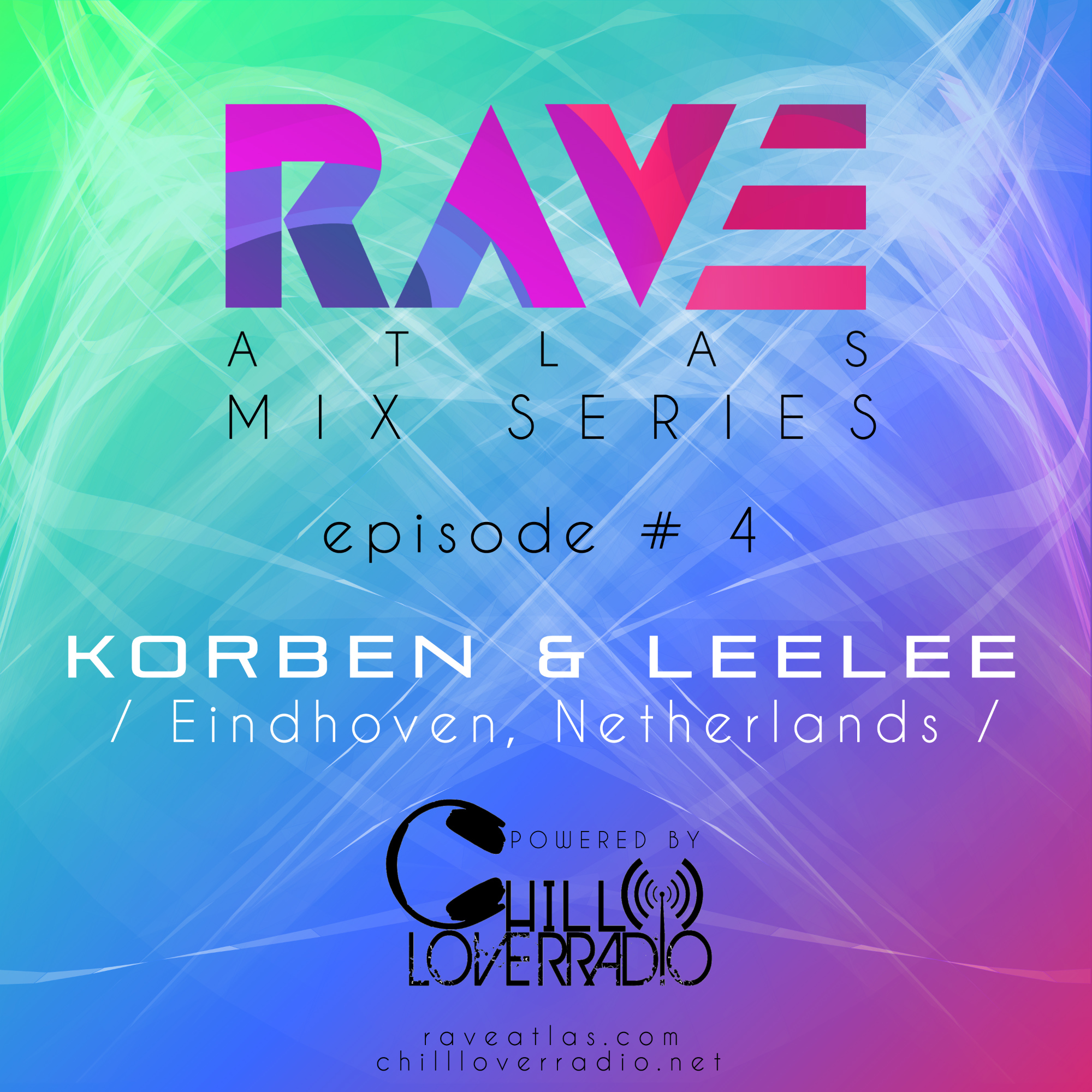 RAVE ATLAS MIX SERIES EP 04
Korben & Leelee - Eindhoven, Netherlands
Episode 04 of our Mix Series comes courtesy of Korben & Leelee.
The Eindhoven, Netherlands based duo are partners in vibe , but also in life.
They literally live and breath techno.
Apart from djing/vjing and music making, Korben & Leelee are promoting their own events (a tunnel and an abandoned monastery were some of the settings that they threw parties lately) , they are hosting "The Hunt" radio show @ Radio UMX and Techmission Podcast @ Fnoob Techno Radio, and they are amazing graphics & animation designers too.
Following is 90 minutes of their signature, driving, hypnotic but hard hitting at the same time, acid fuelled, techno sound including original productions & remixes from:
Andrejko & Subjected, One Track Brain, Patrik Carrera, Ryan James Ford, Yan Cook, Rexilient, Chris Braun,
Louisahhh & Maelstrom, Natural Flow, Roman Poncet , Octave & Dolby D, Binair, Developer, Markus Suckut, Tony Rohr, Twis3d, Farceb , Frankyeffe, Patrik Carrera, Gene Karz, Abstract Division, Patrice Bäumel, Mental Resonance, Alderaan, P.E.A.R.L. & Tensal.