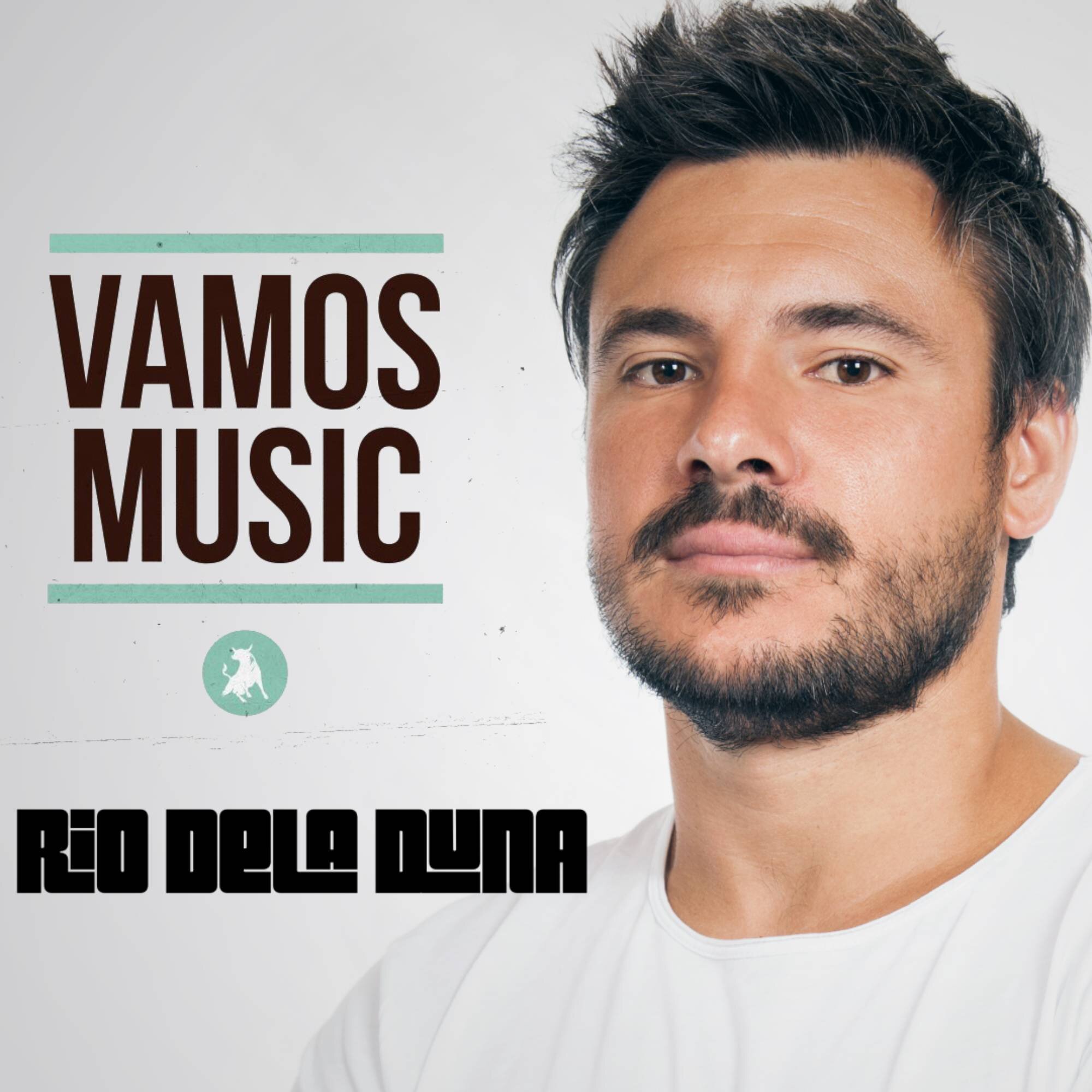 Rio Dela Duna is native of Sète in southern France, fascinated by "Disco" music since his childhood, he discovers in the late 90s the "House Music" phenomenon which pushes him behind the desks. He meets many DJ's, especially Brown Sugar and Niko De Luka, with whom he founds the label Suka Records in 2008 and become the label manager. While participating in several annual conferences in Miami (WMC), Amsterdam (ADE) and Ibiza (IMS), he expands his international network and forges strong connections with the main actors of the industry.
In 2012, he joins the German group HOUSESESSION, Stuttgart based, with which he creates his own label VAMOS MUSIC. By signing world-renowned artists such as Robbie Rivera, Ron Carroll, Cece Peniston, Federico Scavo, Robin S, Peter Gelderblom and Antoine Clamaran, Vamos is quickly becoming an unavoidable label of the House scene regularly featured by BEATPORT, the main electronic music sales website. He takes care of some promising artists like the French Juanito and Axel Fowley, the Colombian Andy Rojas, the Norwegian Charlie Roennez or again the Mexican Jeremy bass, whom he makes evolves through the label. Rio Dela Duna partly promotes his tracks by producing his own show the "Vamos Radio Show" which is now broadcasted on several FM waves around the world. One year later, in 2013, he creates the label "little brother" of Vamos, CHECK IN RECORDINGS, with the idea of developing new comer artists in a more underground spirit.

In March 2014, during the Miami Winter Music Conference, BOB SINCLAR releases one of Rio Dela Duna's flagship tracks "EN LA MAR" on his prestigious label YELLOW PRODUCTIONS /AFRICANISM. We also can find him with his latin and disco influences on other highlighted labels such as Urbana Recordings (David Penn / SP), Copyright Recordings (Copyright / UK), Cube Recordings (The Cube Guys), Pornostar Records (Crazibiza / HU), Stealth Records (RogerSanchez / US), Pacha Recordings (Pacha / SP), Subliminal Records (Erick Morillo / US) and many more!
Strong in his productions and his "Vamos" imprint, Rio Dela Duna receives the support of the greatest artists, including the famous New Yorker DJ Roger Sanchez, who invites him several times to the highly coveted "guest mix" in his legendary radio show "RELEASE YOURSELF". In his turn, the iconic French DJ Antoine Clamaran gets closer to him to reveal his project "Agua Sin Gas" for which Rio Dela Duna and his network are indispensable.
Renowned for his bewitching DJ sets traveling from deep house to house and tech house with a touch of tribal, Rio Dela Duna is regularly on the line up of the concept "La Divina" in London. He also becomes a member of the "IBIZA WORLD CLUB TOUR" family and represents the Spanish brand "BACCANALI IBIZA" with which he plays at Bora Bora beach on the famous island of IBIZA.
Apart from traveling through Europe for gigs, Rio Dela Duna is also a production machine. His very first album of 15 exclusive tracks "Live 4 2 Day" comes out in late 2014 on the label Housesession Records. Then in early 2016 during the WMC conference in Miami, he releases his new one "All About Us" on Vamos Music. At the beginning of 2017, two of his latest tracks are in the top 100 Beatport, especially the collaboration with DJ Kone & Marc Palacios "Yo Me Voy" remixed by The Cube Guys on their label Cube Recordings which is flirting with the top 10 by ranking 13#...